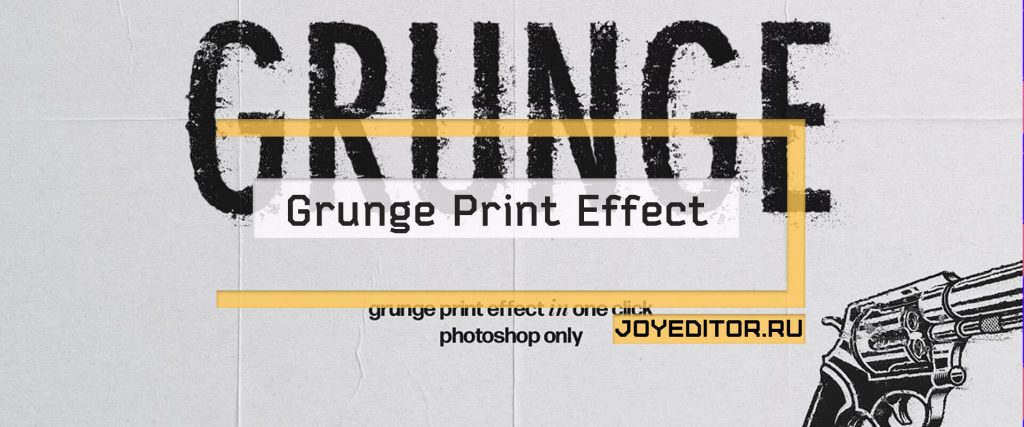 Grunge Print Effect for Photoshop — Эффект смазанной печати для Фотошопа
What's inside?
layered PSD file;
3 print intensity degrees;
6 paper textures;
4500x3000px, 300 dpi;
help file.
About the Product
Rebellious rock'n'roll style in every distressed texture! Go crazy on your graphics with the dirty grunge print effect, adding extreme boldness to every single line, dot or stroke. Benefit from vintage halftone distortion and give up to its baffling powerful look!
Ragged doesn't always mean sloppy and unkempt, the true artistic grunge style is about finding harmony in disorder. That's why having a simple distortion effect is not enough: there are 3 print intensity degrees to see which one looks more suitable without disguising the essence of an original image. What goes absolutely great with a grunge inky look? A special set of 6 paper textures, of course, and you'll have them in your package as well. Edit illustrations, photography, create retro pieces for your identity designs, logotypes and social media posts!
Совместимость:PSD 
Размер: 130 mb
Grunge Print Effect for Photoshop
Нажать на кнопку «Выберите способ скачивания» , после выбрать файлообменник с которого будет скачан архив. 
Весь предоставленный софт безопасен для установки и скачивания